Executive Board Nominees 2021-2022
Presidential Nominees
Colleen Hammond
---
There is an inscription above my favorite theater that reads, "Dedicated to the promotion of world friendship through the universal language of the arts." And I can think of no better way to describe why I want to serve as the next president of the Red Masquers than that phrase. I have been a part of the theater community for over a decade and have held nearly every role you can think of — both onstage and off. Within the Masquers alone, I have done everything from board opping to costume designing to even starring in shows. I currently serve as the Masquers' Costume Chair and Crisis Manager. Over the past three years, I've taken a vested interest in working with both our greenest newcomers and our most seasoned veterans to further develop their skills in whatever areas they want to specialize in, even going so far as to TA for the Intro to Theater Class this past semester. I am also intimately familiar with what it takes to lead a student organization. In addition to my current roles within the Masquers, I am the President of the Society of Professional Journalists and recently accepted the position of Editor-in-Chief of The Duquesne Duke. I am a big believer in concise communication, strong decision making, and giving people opportunities to learn and grow as creatives. As the president, I will use my years of experience to help create a stronger culture of belonging, community, interdisciplinary collaboration, artistic freedom, and cultivation of talent. There is no one more prepared to take on this position than me, and I look forward to serving all of you as you continue on your paths as young artists.
---
Travis Barkefelt
---
Hello all, It's no secret that I've had ambitions of being the leader of this organization for some time now and it is with great excitement that I've finally reached the point where I even qualify to try for that position. Currently, as Vice President of this organization, I've had the pleasure to work with many of you throughout this bizarre school year in a number of capacities; but even before that, I have been an active member of the Red Masquers, assisting in almost every level of theater since freshman year. I will admit, I did start theater in college, so I may not have the years and years of experience as others, but what I lack in length of experience, I believe I make up for in breadth of experience. I know I tend to be a bit...chaotic, but I truly love this organization and want to see it thrive in the coming years. You have my solemn promise that I don't want this position simply as a flashy title to put on resumes as others might. I intend to be just as involved and then some in the well-being of this organization as I have been in years prior. I leave you with this; when you vote, don't vote based off of just a candidate's flashy words, but instead take into consideration their actions, their involvement, and their motivations. Look within yourself and vote for who you truly believe in their heart of hearts wants what's best for the Duquesne Red Masquers.
---
---
V.P. Nominees
Heather Due
---
Hello friends! Most of you probably know me by now from seeing me around Genesius doing random things all over. When there is a job that needs done no matter the department I'm usually there to fill in whenever needed. I've worked with every department in one way or another through my years as a masquer, and am currently the hair and makeup chair. As Vice President I believe I would excel at the core job of communication amongst the chairs, knowing most of them personally and interacting with them all at a professional level on a regular basis. I hope I have proven through my time here that I can take on any role thrown my way and can adjust as needed. I believe I would be a great asset to the masquers board for these reasons as well as being a friendly face for those in, and new to, the organization to come to when help is needed. I hope you will consider me for your Red Masquers Vice President, I will do everything I can to better this organization.
---
Erin Carbone
---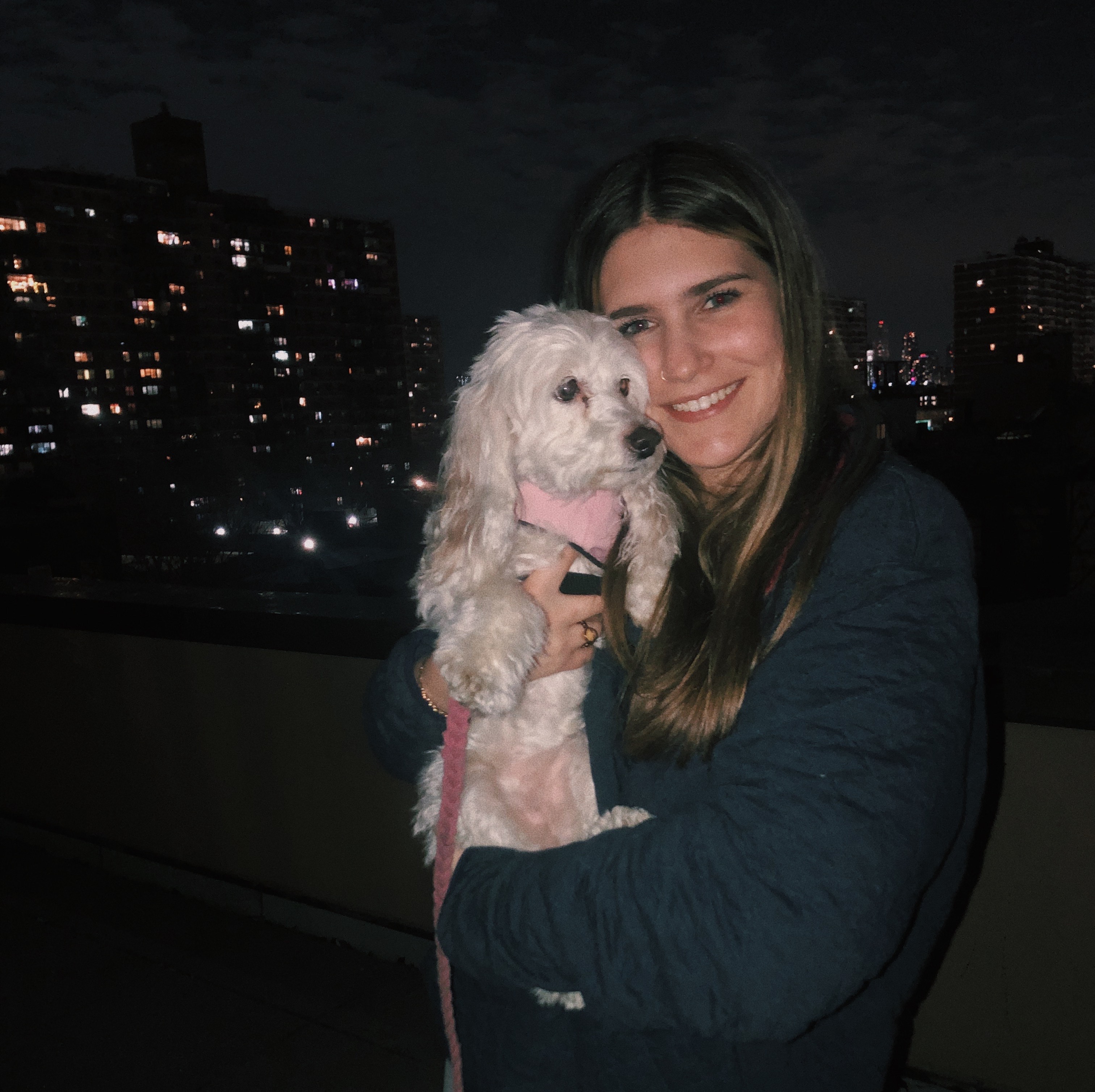 Hi everyone! My name is Erin Carbone! I am a junior Multiplatform Journalism major, with minors in Theater Arts and Communication Studies. I have been part of Red Masquers since my freshmen year. Fun Fact: I was seriously considering transferring at the end of my freshmen year, but my participation in Red Masquers is one of the things that convinced me to stay at Duquesne! Since then, I have worked on the Ad/PR team and have had a blast coordinating social media posts for the club! This summer I will be taking the tools I have gained from working on Ad/PR for the Red Masquers and use them as an Ad/PR intern at the State Theater New Jersey. As you can see, the Red Masquers has given me a lot and nothing thrills me more than the opportunity to give back to the club, which is why I decided to run for Vice President. The opportunity to return to a "normal" season next year, is so exciting to me. I hope that as Vice President I will be able to contribute to the constructiveness of that excitement and also the general morale of it. We have the opportunity next year to relish in the excitement of being back in the theater and I want to enjoy every minute of it! Vote Erin Carbone for Vice President!
---
Zoe Ellis
---
Hello, and welcome to my TED Talk. My name is Zoe Ellis, I plan on majoring in Theatre Arts and Mathematics, and I would love to be YOUR Vice President of the Red Masquers! I want to start by thanking the ONE and ONLY (thank God) Justin Sines for the nomination. I am absolutely humbled by the generosity and trust from the heads of this organization. Although I'm a relatively new face to the Red Masquers, I've already had the pleasure of meeting many of you through The Pittsburgh Monologue Project and through the couple of theatre classes I've taken this year, and I'm excited to continue to meet you all soon! I am extremely passionate, dedicated, and excited about what I can bring to the position of vice president. To me, the Red Masquers is all about fostering a welcoming environment to gain new experience when it comes to all the various elemental components of a theatrical production. I myself have been able to explore acting, sound design, light set up and operation, and have a great respect and understanding as to what it takes to put on a phenomenal production. I am very easy to communicate with and value the input of others. I want to do everything I can to help the production chairs make their visions come to life. I want to make working on productions with the Red Masquers as organized as possible, which is why I plan to communicate with production chairs and fellow board members effectively and efficiently. At the end of the day, I am here in order to make a difference and give my fellow Masquers an experience they enjoy in an environment they want to come back to. I hope you'll consider me for the position of vice president, and I'm excited to work with you all in the future!
---
---
Secretary Nominees
Sara Braim
---
Hi! My name is Sara Braim and I am running for Secretary. I'm a rising 4th year Occupational Therapy major, but just because my major is science based does not mean I don't have a huge love for the arts! I have been a Red Masquer since my first semester freshman year and have spent my time helping out in any way I could backstage. I have assistant stage managed for more shows than I can count and even tried my hand at stage managing The C-Word. For the past 2 years I have served as a member of the production chairs as Assistant House Chair and House Chair respectively. So if you can't place my face, I am always the person working at the box office when you enter the building! I believe I would do a great job as Secretary because my previous work with the Red Masquers has prepared me well. Not to mention I am an organizing junkie, I have lists for my lists and a well-loved notes app on my phone. If elected I would happily help the Red Masquers run smoothly and enjoy flooding everyone's email inboxes. Thank you for considering me for this position and good luck to everyone else running for executive board!
---
Victoria Kapfer
---
Hi! I'm Victoria Kapfer, but feel free to call me Vic. Currently, I serve as the assistant light chair of the Red Masquers and will be entering my seventh year of theater shenanigans. Throughout high school, I could be found on the stage, but upon entering the Genesius Theater and entering the presence of Gene the Ghost, I have taken a spot behind the scenes (or rather, up in the grid). In addition to my experience in theater, I am also a Secondary English Education major which has helped me improve my time management and organizational skills needed for this position. After watching the members of the Masquer's Executive Board carry out their responsibilities and duties for the previous two years and watching myself become actively involved in each production, I am confident in my ability to be an integral part of the 2021-2022 Red Masquers Executive Board, assist in planning for what's to come, and keep you updated and a part of future decisions. Thanks for your consideration!
---
---
Historian Nominees
Christian Abitz
---
Hello there, Christian Abitz here. I have been doing behind the scenes work for theater ever since my sophomore year of high school, and I've been in the Red Masquers ever I stepped foot on Duquesne's campus my freshman year. Since then, I have become the current set chair. I may get yelled at a lot by literally everyone, but that doesn't matter, all that matters is that I always get the job done. As John E. Lane Jr. once said, "[Christian] is a good guy" (Insider Source). Not only do I have theater experience, but I am also a Digital Media Arts major and one of my focuses is on graphic design. Thus, being Historian and putting together the scrapbook at the end of the year will be a blast for all of us! So, if you like what you've just read, that's great, vote for me! If not, still vote for me! (But only if you want to).
---
Rita Smith
---
Hello, my name is Rita Smith, and for those of you who may not know, I am currently a sophomore studying secondary social studies education. While my past interactions with the Red Masquers have been somewhat passive, I would love the opportunity to break out and play a more active role in this organization. Theatre is something I have had a strong passion for since the sixth grade, and there has been no exception to that since coming to college. From acting on stage, being an ASM, a lighting operator, and now a producer, I have loved all my experiences with the Red Masquers and the people I have met. While I could go on and on and list the qualifications that make me an organized, responsible, and creative candidate, the main point I want to highlight to you all is my passion for this position and this organization. While studying history, I understand the importance of capturing the times that we live in both for ourselves and for those to one day look back on, hopefully fondly, and that is just as true for the Red Masquers and our seasons. Serving as historian is a job I would do with passion and enthusiasm, working to accurately portray the Red Masquers and the joy that we find both with each other and with theatre. Thank you!
---
---
Voting begins Friday, April 23 at noon and runs through Friday, April 30 at 11:59 PM on the Red Masquers' Campus Link page.
In order to view the election polls, you must sign in with your Duquesne MultiPass.
​
​
​
Click each name below to learn more about the nominee!